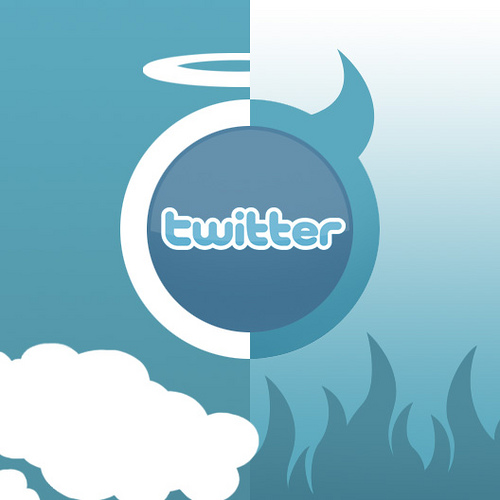 This is part 6 of a 6 part post which are all collated on this page – Twitter for Musicians. You can find part 5 here –Twitter for Musicians – Involvement & Music.
26. Follow big wigs
….and network like you would at a gig.
We posted the other day on the Make It In Music Daily about how a 'quantum event' can shift your career up a gear – and it's true.
Those kinds of events are generally opportunities that arise from someone in a position of power creating an opportunity for you and your music that you couldn't make happen yourself. Studio time, a chance of a 'synch' (your music in a commercial or a movie), a meeting with the right producer – it could be anything.
And these kinds of things really do happen because of who you're connected to. Yes, these days, you can make a vast amount happen with your own determination and online savvy, but good old-fashioned patronage will help too.
So, just like you would get to know the players in your scene offline at your local clubs, bars and record stores (as we've discussed in this piece), target some national and international players that fit your genre and that you know are active on Twitter…..in person.
Richard Branson (@richardbranson) looks like he has people do it for him, but Kanye West (@KanyeWest), Richard Russell (@richardXL), Russell Simmons (@UncleRUSH), Jared Followill (@youngfollowill) and Rob Thomas (@thisisRobThomas) are all doing it personally, as are thousands of successful artists, managers, promoters, record company execs, music synchronisation people, radio DJ's etc.
I know it's a lot to expect Kanye to reply to, or even see, your '@reply' to him! He's an example, not a suggestion!
Hopefully you'll know a bunch of people in this area that you'll want to follow – just from your media awareness – but there are two other ways to turn up the lesser known, and therefore probably easier to reach execs.
The first way to find these people is to turn again to Follower Wonk and find people whose bio's say they work in  the 'music industry', 'music synch', 'promoter', 'booking agent' and so on. They love to tell the world how important they are in their bio, so this is very effective.
Look at their streams and see whether they are the sort of person who might have a musical connection with what you do.
The killer method though is to look at the medium to big artists that you've already identified as your targets (as we've looked at variously, such as in point 4 for followers and 24 for superfans). If they're on Twitter personally, look at who they follow.
Often they only follow a hundred or so people (although they may have 10's of 1000's following them!) and in amongst there, hiding, will be the personal feed of their PR person, stylist, A&R man from the label, live agent, tour manager, manager, video directors they've used, and all sorts of motley music industry characters that you can unearth. It might take a bit of detective work clicking on profiles to see who's who, but it'll be worth it. This is gold! Follow these folks and you'll be surprised how you might be able to open doors.
Just as an example, look at Floren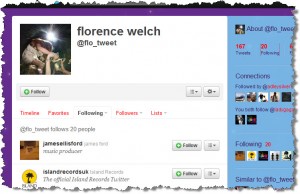 ce Welch (@flo_tweet). In her 'Following' list, which is only 20 people at the time of writing, you'll find 3 of her producers and her manager – who you can now contact directly. Pretty useful, huh?
It's a tightrope to walk, obviously. You can't just spam these people. Not because they're 'important', but (especially the artists and execs with media profile themselves) because they're going to have a lot of followers trying to reach them and they are very, very used to being approached by people looking for help. They are very well practised at ignoring you!
Just get inside their mind and see what makes them tick and if a chance appears for you to help them (rather than asking for help), jump in with your advice or skills and see if you can make a connection. Recommend another band – not your own – if they ask for a tip, and then work your music into the mix from there.
Sure, you're going to need to be lucky for this to lead somewhere. But, if what you're doing is great, and you're watching the tweet stream of some of these players, you might get a chance to parade your wares right in front of them – and that is an opportunity that struggling artists never had before web 2.0!
Be alive to the possibility and maybe fortune will favour you.
27. Use TweetDeck or Hootsuite
If you haven't used one of these, don't worry – they're free (well there is a paid option with Hootsuite which I use – see below) and they will revolutionize your social media use.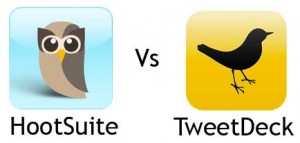 We've mentioned TweetDeck already in this post series at least a dozen times. And, that's because it's undoubtedly one of the best third-party clients for Twitter that you can use to enhance your Twitter user experience. The other leader of the pack is Hootsuite – and they're neck and neck depending on your personal preference. I actually use both at the same time!
A massive advantage of Twitter over other social media is that it's fully useable wherever and whenever you like. I know you can use Facebook on the go on a mobile but it's not such a fully mobile integrated experience. Something about the 140 character limit and the exchange of pictures and video makes Twitter the de-facto 'on the go' social network for many.
And a third party client like TweetDeck just improves the whole experience because it's more streamlined, customisable for what you want to see and has more features. It also synchronises between your computer and your Smartphone.
To get the very best out of either you'll need to register for an account – that allows your settings to be synched across computers or on the web and, in the case of TweetDeck, is necessary to access TweetDeck support.
The key difference between the two is that one is a desktop app that you download to your computer whilst the other is hosted online, meaning that you can access it from anywhere – much like Twitter itself.
This might be enough to determine which you go for.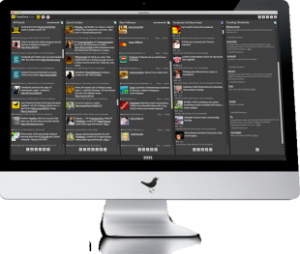 For TweetDeck, head over to TweetDeck.com and register an account and then download the desktop application to your computer and play around with it.
Then get TweetDeck for your iPhone or for your Android – it's free. As long as you've set up an account, TweetDeck will have the same layout and functions whichever you're using.
So why is this better than using Twitter on its own site?
Firstly, it sets up whatever feeds you want across a single page that scrolls left to right – as wide as you want it to be – i.e. as many columns as you want.
And, on TweetDeck, you can:
Run more than one Twitter account at the same time – your personal one and your band one. No more signing in and out!
Watch activity in your Facebook feed and update from TweetDeck – and do the same for MySpace, LinkedIn & FourSquare;
Display the information from Twitter in columns with each column showing you pretty much any specific sub-set of feeds you want – All Friends tweets, Tweets that mention you, DM's, Lists (either existing ones from your Twitter account or new ones made in TweetDeck), Facebook feeds, search results, hashtag searches, trending and on and on;
Schedule tweets to be sent at any time you wish;
Add locations to updates;
Watch videos from links in tweets you receive within TweetDeck – and the same with photos;
Add pictures and video directly within TweetDeck, including recording from your webcam;
Auto-shorten your links by setting up your TweetDeck account with the API from your bit.ly account. This is a real timesaver for musicians tweeting lots of links (as you should be) – see the Sentric Blog post we referenced before to see how this is done;
And, there's loads more functionality that makes using Twitter so much easier with TweetDeck – playing around with it is how you'll find the best way for you to get the most of it.
There's a great option to add a column that only shows the Bio's of your most recent followers ('New Followers'). This is fantastic, since it allows you to show some real interest and interact with people when they first follow you, thereby creating a deeper long term engagement. If you follow a huge number of people this is a very valuable filtering tool.
TweetDeck also has a directory where you'll find a whole host of Twitter users listed in various ways – by genre, in user-compiled lists and even in a word cloud. You may well find some interesting people or lists to follow there.
Lastly, they've just introduced a new auto tweet extender called 'deck.ly' which automatically allows you to go past the 140 character limit when tweeting from within TweetDeck. I'm not a massive fan as I like the fact that users of Twitter are compelled to say what they have to say within that limit – that's a great part of the attraction, the brevity – but I have been using it on occasion!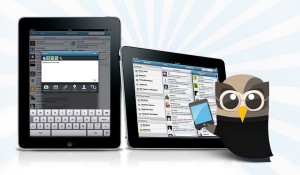 So, what's the difference between TweetDeck and Hootsuite?
Well, not much in terms of functionality, and, as we said above, the key thing is that Hootsuite isn't running on a computer but on the web – meaning you're accessing your account from whatever device you're using and all your settings are saved within the site.
Hootsuite has pretty much the same functions as TweetDeck. The layout is a little different and more flexible than TweetDeck in that the default is to have each profile in its own tab. So, it feels like you have more room to play with. For example you can have a personal account on one tab and a band account on another and keep them separate whilst both are at hand to be flicked through.
I also personally find the display of my Facebook Page wall much better in Hootsuite – not to mention that it's a pain to set up in TweetDeck!
The automatic shortening can only be done through their own ow.ly URL shortener (or its related ht.ly) but when you use that you still have to drop the link in the shortening box as you compose a tweet rather than the fractionally quicker auto bit.ly shortening that you get on TweetDeck.
I do prefer the actual click stats that I get from bit.ly, but, overall Hootsuite wins the stats battle – it has more depth and some great stuff like showing you all the 'influencers' who have mentioned you and your tweets and how often. These are people that you ought to be in touch with!
It also has your Google Analytics and Facebook Insights account right there in Hootsuite – and that can be a real advantage for spotting stuff and then sending it out as a tweet or responding to something that the data shows you.
Two more tools that Hootsuite has to fight its case are the 'Hootlet' that sits on your browser taskbar and you can click on it whilst browsing the web to automatically send a tweet of a link to that site. Seems simple but having it there does encourage you to tweet interesting links to your fans.
Last but not least, and one that make it the default choice for some is that Hootsuite will auto tweet an RSS feed. Not going to get too into that for those that don't know what that means (sorry!) but in essence you can set it up to automatically tweet things such as posts on your band's blog. This is obviously pretty nifty!
Because they both do different things and because I don't want to miss out on bits of information that I might only get from one or the other…I use both.
I set up scheduled tweets in TweetDeck, usually, and have it running on one machine all day. I then occasionally check into Hootsuite where I can check stats and set up search streams more easily.
I'd recommend checking both out and dipping in and out as needed.
Never simple though, is it, as they aren't the only options!

One of the major contenders threatening to depose the two leaders is Seesmic. It appears to have the best of both worlds with desktop, mobile and web based versions all linking through one account. It doesn't have embedded stats as yet but it is growing and changing rapidly and I for one will be keeping an eye on it.
Your other options are:
Cotweet, which is designed for teams of people to share one Twitter account. Therefore seemingly perfect for musicians in a band, but to get all the functionality (and to add Facebook), you need the 'Enterprise' version which costs. And, how difficult is it for a band to share a log-in on one of the other platforms?
UberSocial began as a SmartPhone client that I was hearing great things about (I guess we should have put this in point 12!) But it's now growing very quickly with a desktop version and very positive users. Well worth looking into
Echofon is, for me, the surprise package. It runs as an app in Firefox or on a Mac desktop or on a Smartphone. People love the way it syncs unread tweets across its platforms and it appears to be growing aficionados at a very rapid pace. It's another I'd check out.)
28. Embed it in your site
It's a key part of your online promotion to be able to reach people in a variety of ways in as many places as you sensibly choose.
Making your tweets (or other Twitter feeds such as a search, favourites or one of your Lists) part of your site or other online presence is therefore a very sensible way to let your visitors get a snapshot of what you're doing from your Twitter feed.
Having it on your own site can create a very strong first impression of what you'd be like to follow and it can be surprising how many people will add you from a full Twitter feed on your site (rather than just a follow button).
Some would argue that having a full Twitter feed on your site sidebar immediately encourages people to click off to Twitter. I don't agree and all my testing to date shows that it actually keeps people on your artist site for longer.
I have yet to hear a convincing argument for not doing it, so get on and embed it on your site.
There are literally hundreds of ways that you can take your Twitter feed and embed it on your site – and I recommend searching Google for the latest methods that are on offer.
But, keeping it simple, you may as well use the widgets that Twitter itself offers. They are customisable to a very detailed level and let you choose what to display and how it should look – it's a very simple customisation process.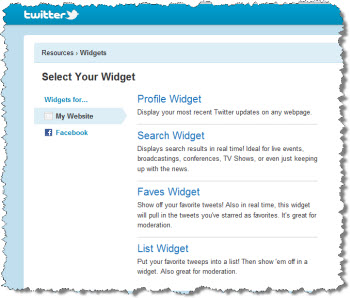 In Twitter you need to go to Twitter Resources – and you'll get the option of designing a widget and then grabbing the code to allow you to embed it in your site or on pretty much any web page, depending on your html skills.
That means that you can embed a widget on MySpace, or most hosted blog platforms as easily as on your main site. I'd encourage embedding a widget wherever you have a presence and can do so.
If your main site is a self-hosted WordPress blog (as it should be) then there are a bunch of plug-ins that approach the Twitter feed from the other end – i.e. by pulling the feed into them and doing the design and layout at that end. This is a perfectly acceptable option and I have often used this Twitter Widget Pro plug-in to do just that.
No discussion of feed driven widgets is, however, complete without talking about Widgetbox. This site has endless ways that you can use widgets on your website. There are loads of widgets that people have already designed or you can make your own using their very simple tools. This site can make you something that's unique to you and your band and that displays your tweets pretty much however you want, with other functions such as following direct from the widget. Well worth a look.
Whichever way you do it, spread it around and get your tweets front and centre of your web presence.
29. Don't Spam
If you manage to ignore all this advice and come across as a spammer then all your efforts to build a following on Twitter will be wasted. Being seen as a spammer is worse than not having a profile on Twitter at all.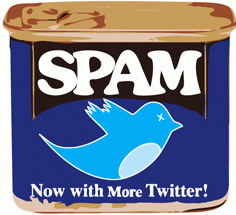 Shameless self-promotion with no interaction and no genuine interest in the stuff your followers say is tantamount to spamming!
Golden rules that show you know you're not spamming are that:
You're interacting with the people that you're following, not just adding them and then ignoring them!
You're tweeting about your band occasionally without endlessly linking back to your site! Remember any more than about 1 in 5 self-promotional tweets is too many.
You're keeping the number of followers higher than the number you follow – any lack of balance looks like you're just adding people to increase your follow count.
You're mixing up all the elements that we've covered – RT's, photos, video, links, music etc.
Oh, and try not to get into fights either – they are there in the digisphere forever and are unseemly – people who follow you will take sides and it can blow out of all proportion. You'll lose followers and dignity.
30. Use Tweetadder
How can I say that after saying 'Don't Spam'? Well that's the point.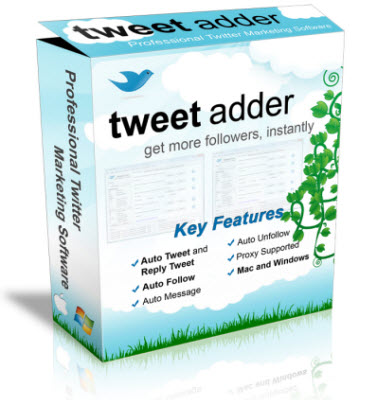 It's OK. If you're doing all the above, then it's fine to mine other user's followers and add more people as potential followers. We all know now, just like with MySpace, that someone who follows loads of people to get loads to follow them back is doing just that, but….if it's done right, if the conversation is good and the activity is there, then it's OK to do that.
The key on Twitter is the amount of adding and the pace and whether you take the time to assimilate new followers and clean up your mistakes (i.e. people you shouldn't have followed and who you failed to engage).
What you have to remember with all Social Media, but even more so with Twitter, is that you get out of it what you put in. The key word is 'Social', not 'Media'.
So, if you just add loads of people randomly and take no notice of them and don't engage with '@replies' and back and forth conversation, then you aren't being social.
If you take all our tips on board and have a rich and varied use of Twitter, then you can add plenty of followers in the hope that they'll follow you right back.
And, if you're doing that selectively by searching out what they have stated are their interests, then I don't see the difference between using a tool to do that and sitting there clicking on hundreds of user profiles manually.
I don't agree with auto DM's when someone follows you back nor randomising tweets and sending auto-reworded junk – which is what some Twitter adders and automation tools do. You should be able to tell that that is pointless – numbers mean nothing without engagement!
But, to add followers by careful criteria at a sensible and manageable rate and to schedule tweets – sure.
And, if you disagree, that's fine.
It's not for you and you'll build an even more hyper-focused deeply engaged following. Good for you. My point is that some ragged edges are OK for most artists.
In particular, automation can help to kick you off with a healthy follower count to start with – and then let your music, personality and your tweeting prove your case.
I use Tweetadder to do that for our artists.
There are others that I haven't used but I've looked at the comparative reviews and I'm pretty sure that Tweetadder is the best for the functions that I do want to automate.
If you want to spam people with crap, there are lots of other things available, and Tweetadder has many functions that I don't use. But for targeted following of likely fans it works perfectly.
I don't use it all the time, and we are very careful.
In fact, we run it to add people for a few days (never more than a few hundred at a time – and around 60% will follow the artist back if we filtered well), assimilate the new followers and then leave it a while – a week or so and see if those new followers are interacting (so far as you can tell). If not, we will look at why we picked up random followers who aren't interested in what the artist is tweeting and we'll refine our approach.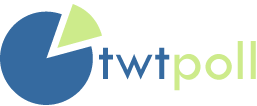 Running a survey to solely your Twitter followers using Twtpoll is a great way to try and gauge their interaction at this point.
You need to have something that you can question them about though. So, first, once you've added new followers, tweet an offer for some tracks that will be new only to new followers – a free download – so that longer term followers will already have had them. Tweet something like – 'For our most recent followers get free mp3's of A, B and C at this URL'.
Track the URL using a bit.ly link to see how many followers click. It's a little unscientific as the link can get retweeted but it'll give you an indication as to how many people that you're adding are truly interested. You are able send it out to specific followers using '@replies', so you can try to focus it on your newest followers only very tightly using the information in the 'New Follower' tab in TweetDeck for example.
All your followers will see it though – which is why we advocate offering something that most existing followers will already have and following up with a survey.

Then set up a survey at Twtsurvey (Twtpoll is for more simple polls) with multiple choice questions – free for up to 100 users (hence why adding 200 or so at a time is a good idea) – and ask the same followers a bunch of questions – saying in the tweet that sends it out that they'll really be helping you out if they take the survey – or offer a prize to make them give up emails as well);
How long have you followed us on Twitter (a week or less, between a week and a month, about 6 months, around a year or more)
Have you downloaded our free tracks from this tweet that we sent out 3 times last week (Yes or No)
Which of the two tracks did you prefer (A or B)
Which would you like to see on video (rehearsals or us goofing around)
You get the idea.
Since the results of the survey are self-selecting and trackable, this will tell you what your new fans are thinking as well as whether you're actively attracting interested new followers – particularly useful and reassuring if you are using a tool to add people.
Of course, you don't only need to use this to survey or poll your followers to check how well you're engaging them when they first follow you. You can use it for a myriad of ways to interact with them at any time. Polling and surveying fans when you have built a large following is brilliant engagement.
So, one last thing. Just to be clear, I'm not suggesting that you buy Tweetadder and set it up to randomly add 1,000's of followers at a time.
I left the issue of using it to the very end of these posts as I k now some people won't like the suggestion that you use it. For me, it's simply a time saving device and is therefore worth the cost in man hours saved. I hate the idea of pointless adding of people who won't ever become fans of your music.
But I do like the idea of using a tool sensibly to speed up the right result.
This is part 6 of a 6 part post which are all collated on this page – Twitter for Musicians. If you wish to link to the post, you might decide to link to that page instead.
Comments
comments
Powered by Facebook Comments