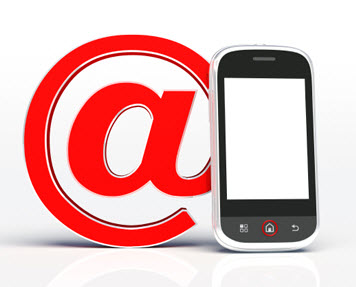 Actually, yes you do!
And it is the single most annoying issue that I have to deal with time and time again with every musician, apart from perhaps those who refuse to listen to constructive criticism about their material.
I think it stems from the misplaced belief that when you believe that what you're doing is great, you think that every opportunity will come to you. Sure, you must be great, but you still have to work to build a fanbase that will help you get to your goal.
Endlessly I have musicians sit in front of me and explain that they haven't got a website because they have a Facebook page and they don't have an email list as people won't give up their real email, or because they don't want to spam their fans.
Two facts
1. You have no choice. Owning and controlling your own website with your own domain means that you are no longer at the mercy of Facebook or MySpace (see what happened there?).
Facebook really messed up your plans when they introduced Timeline the other day I'm sure. We'll tell you more about how to combat that soon, but there's the rub – if you don't own your own real estate on the web, somebody else can change the game on you.
You absolutely should have a presence for your band and music on Facebook but having your own site means that you dictate how it looks, what the content is and what you want a fan or someone dropping by gets to see and hear. Your ability to design and make this space feel how you want it to and put across your image is unmatched by any social network.
Then there's the fact that because you own it you get to use it that way….forever. No-one can take that traffic away from you and no matter what game gets changed, you'll still have a place that your fans will want to come to. And that's where you build the core of your relationship.
Of course, put all your videos on YouTube. But when you email your fans or tweet a link make it to the video that you have embedded in a post on your site, not to YouTube. That's to the post on your site where they can also sign up to your mailing list, buy music and merchandise or listen to a stream of your new EP – all the way you want them to.
2. A mailing list means that you can interact with more of your fans more of the time – asking them to do whatever you want – come to a gig, buy a single, listen to a song. Whatever….you want.
People always moan to me about how people won't sign up to a mailing lust. That's because you're doing it wrong. If you're good and they like your music and you make the offer to sign up to your mailing list a good one, guess what, they'll sign up. And they'll stay signed up and they'll open your emails.
If that's not happening either your music isn't up to snuff or you're doing something else wrong.
And, when they want to hear from you, your emails aren't spam.
Here's why
I was inspired to write this post because of two things I read today. One was an old post from Ariel Hyatt on how to write an effective newsletter and this post from CD Baby about why your website is better than Facebook, from which we borrowed the image above.
Then there was this very lengthy business post about the future of the web in general and blogs in particular that completely debunked the myth that email is dying out to be replaced by messaging on Facebook and similar services. Utter rubbish.
If that's your reason for not building a mailing list of fans, I'd urge you to read the whole thing. It'll take half an hour, but about half way through it explains why building an email list is now more important than ever.
So, hopefully, that rant will inspire you to take on both these tasks. Every musician needs both.
Just imagine, if you have a mailing list and your own site, life can be really simple. You post something that you want your fans to see to your site and then you email them asking them to take a look. They open your email, click a link and go to your site. They like what they read, take the action you want them to and maybe buy your music or a ticket to a gig. If you're really smart they might share it on Facebook or tweet it and spread the message further.
Rocket science apparently to most musicians. But not to you – just simple marketing.
Here's how
We've written about this lots before – most recently in '7 steps to break your band in 2012'. See steps 2 and 3 for everything you need to know about building your own website and setting up a mailing list for about $20 per month. Really.
I don't really care whether you use the services that we recommend for web hosting and mailing lists. As long as you buy your own domain and build a website and use something to build a mailing list, that's a massive step forward.
Check that post for all the 'how to' info and we keep adding stuff to our section on 'Fan mailing lists' here.
But, more than anything else I can tell you, do these two things as soon as you have some music that you are convinced the world will want to hear. You'll be astonished at what you can achieve.
Comments
comments
Powered by Facebook Comments