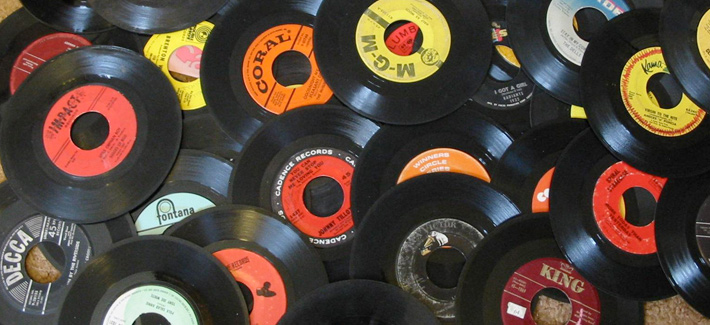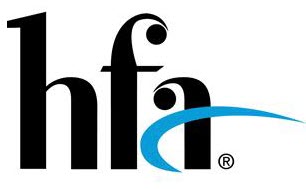 Using someone else's hit song has often been a way for a new act to get heard and recognised.
Covering someone else's material or song isn't so much of a problem when performing live, but if you want to record and distribute that song as a record or a download, you're going to need permission from the song's publisher.
Starting at the beginning, many musicians won't understand that there are two copyrights in every 'record' – there's the recording that you make (which you generally will own unless it's a 'work made for hire') and then there's the underlying song or composition. Think of that as the thing you could write on manuscript paper as notes and words before a recording even existed. That right is what is owned by the companies that run the other side of the music business – the music publishers.
When you record a cover you'll own the copyright in that recording but you're going to need permission to use the song as you don't own that copyright.
It can seem quite daunting with a whole load of legal hoops to jump through, and in some cases it may be a little difficult, but, for the majority of songs out there, this can actually be quite an easy process. Not least since most of the time the person whose song you're covering can't object or stop you. It's just a matter of 'dotting the i's and crossing the t's'!
The mechanical licence
To be able to release your you'l need something called a Mechanical Licence. This is the permission you need from the publisher for you to record and distribute the song that they own the rights to.
You may be lucky, and the song you're considering using may be in the Public Domain. This is what happens after the track is of a certain age and no longer has the protection of copyright, usually 50 or 75 years after the death of the writer. Once this time has passed, the publisher no longer has rights over the song and it is then considered public property. Anyone can cover and record a song that is in the public domain without permission.
The music business has realised that this time period needs to be extended as some of the earliest pop and rock 'n' roll catalogue are now getting to that age where they won't be protected by copyright and so you wouldn't need a mechanical license. So it always good to check!
Finding out who owns the rights has become a lot easier now we have the internet. There are organisations in each country to help to find out who the publishers are. In the US there is Broadcast Music, Inc. (BMI) and/or ASCAP to get the publisher's information.
Once you know who the publisher is, you can then apply for a mechanical licence.
There are also agencies that will set up the mechanical license for you. The Harry Fox Agency in the States has for years been the number one place to obtain a mechanical licence, and is still the largest provider of licensing agreements with a huge database. Alternatively, and very poular with the DIY musician fraternity you can also try Limelight, who also take care of the process from beginning to end. In the UK you can use the new PRS for Music, which is a merger of PRS and MCPS.
The reason that is it called a Mechanical Licence is that it refers to physical copies of a song, such as a vinyl record and or a CD (DVDs and Video tapes). You will have to pay a royalty to the publisher (which ultimately goes to the writer of the song you've covered) on the amount you manufacture, not the amount you sell. For doing limited runs under 2,500 copies there is a online system at Harry Fox called Songfile.
Using either Limleight or Songfile is very simple. After clicking the "Song Search" link and entering the title of the song covered, it searches the database for the types of licences available for it.
Select "mechanical license" and fill in the multiple-choice questions. Quantity of manufacture and country of sale, and country of distribution along with the type of company you are.
From this info they then calculate the fee to pay based on the length of each song and the number of units you plan to sell.  Based upon the statutory mechanical royalty rate, the money collected for each sale of your cover version goes directly to the songwriter and publisher.
Now there may be some cases when using these agencies that the song you wish to cover comes up saying "This song is not available for mechanical licensing". This could be enough to put you off doing the cover version, but there may also be another path, and a legal one, because once a song has been commercially released by an artist, that artist's song may be re-recorded and released by anyone who chooses to do so.
This is only the case if the melody/lyric isn't substantially changed in your cover version, and you pay the proper fees/royalties directly to the song's copyright holders.
Synch Licence
Another area that needs attention that's often overlooked is what happens when you decide to make a video of the cover version. You may think at this stage that you have protected yourself enough making sure you have the required permissions, but video is another ball game all together.
What you are going to need here is a Synch (or synchronisation) Licence. You may think that you're using your own recording here and that you have paid for permission to record the song, but you haven't paid to have the lyrics and music synched to the video footage. Often overlooked, we hear of bands having their videos taken down from YouTube on occasion when this hasn't been secured.
Users often think that as YouTube is required by law to have a number of broadcast licences, that they'll be covered by these broadcast licences. You're not covered.  These licences cover the broadcasting of each video and do not, however, cover your responsibility to secure all of the necessary licences and clearances required before uploading/publishing your video. You guarantee that you have cleared all necessary rights to the video when you upload or publish it to YouTube.
So if you're planning to record a cover version of someone else's song, please take care of this business before you record your tune.
Using YouTube is a great tool for promotion, so getting the licences early is something that all musicians should factor into their plans. It's true of course that many times you'll be able to record a cover and publish it to YouTube (or release it digitally or even on CD) and nothing will happen from the rightful owners of the song. But, equally, just when you least expect it, you'll find someone demanding that you get the appropriate licence and pay them a royalty – or, much worse, they'll have your song taken down from all over the web just when it's starting to get you some attention.
Comments
comments
Powered by Facebook Comments