10 Key Steps You Must Take To Succeed In The Music Business!
Sign up to get our free acclaimed eBook plus our regular newsletter. Inside you'll get our ten core tips that every DIY and Indie musician needs to follow to create great music, attract fans, build a fanbase, and have a successful career in music.
Plus you'll also get the inside line on the latest marketing and promotion methods that we use for our major label clients.
Our advice gives musicians the methods, tools and training to make their dreams a reality.
Get your copy now!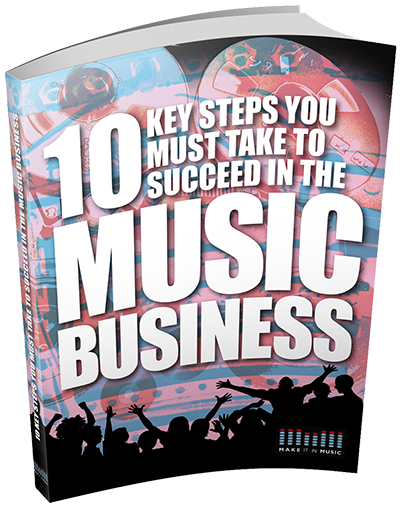 Just Enter Your Name and Email Address Below
to Instantly Receive Your Free eBook!: