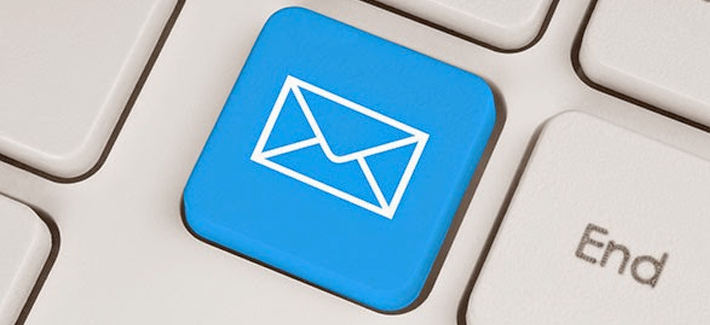 Building an email list of fans is the single most important thing an artist can do for their marketing and promotion efforts.
We position that rule at the very heart of the advice that we give to musicians on this site.
We also spend a lot of time convincing our label clients that it is more important than their YouTube views, Facebook, Twitter and Instagram followers, and SoundCloud plays.

So, I had to post this infographic since it puts some hard data to this argument.
Data Proves Email Wins!
It's important to be able to measure the effectiveness of the ways in which you communicate with your fans so that you can focus your efforts on the things that will ultimately do the most to drive your success.
And, as this infographic shows, social media is a very distant second to email.
I know that you may try and disagree since the data in this infographic is focussed on companies and brands, being as it is culled from commercial surveys.
And, it is fair to point out that social media is a key way for musicians to foster discovery and engagement with their fans.
Indeed, some artists can muster gigantic followings on social media that drive fan behaviour.
But, it is 'some' artists. And they are the artists whose careers have benefited from massive budgets from major labels.
In our experience these artists often overlook email as way to reach their fans.
That's a mistake.
It's a mistake for them as the data shows that email has 2 key advantages:
the number of people you actually reach;
the number of those reached that then take action.
But, it's an even bigger mistake for the aspiring artist who is looking to build their fanbase.
If you have millions of followers on social media and easy access to global media (press, TV and radio) you may choose to be blasé about how many of your followers you can push to take action at any one time.
Reliance on old media and social media at that level is understandable.
Not building an email list is still short-sighted though.
If It's Good Enough For Obama
If every political pundit in the US attributed Obama's second election victory to his use of a massive email list (rumoured to be more than 12 million names) above everything else, then perhaps we should take notice.
I don't know what Obama's social reach was at the time of that election, but I do know it dwarfed his email list. Yet, it was email that raised the vast majority of the money for the campaign and got people out to vote.
If the President of the USA relies on email to win, perhaps the biggest artists in music should too!
What I know for sure is that when you're on your way up, gathering every email you can is the smart thing to do.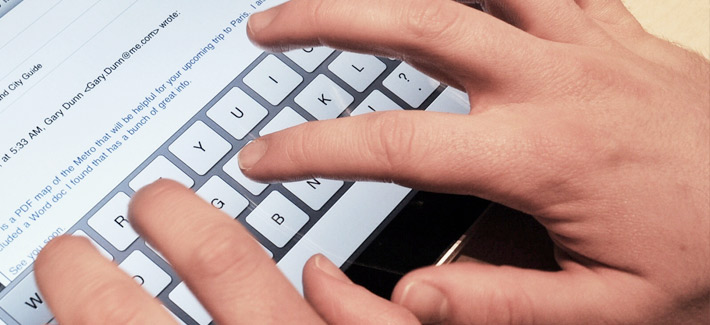 Why is Email Essential?
The infographic shows us some critical facts.
Email is essential because it outperforms social media in every measure.
Obviously you should spend a lot of effort building strong social media followings and using them to draw in more potential fans.
Some people will never give up their email to an artist but they might still support you, buy or stream your music and come to gigs.
No-one is suggesting that these people should be ignored!
But look at the data
View Rate:
Email is seen (in this case meaning opened) by at least 20% of your list. That's between twice and ten times as many as will see a post on Twitter or Facebook.
Plus, we often see open rates for emails sent by musicians of over 40% – making the difference even more stark.
Click Rate:
Email will result in 50 – 100 times as many people taking the action you want compared to social media.
Generally that being getting them to click where you want them to go – iTunes, Spotify a YouTube video or wherever.
The data we have here is also different for email and for Twitter and Facebook – the latter being a nebulous engagement measurement rather than an actual click.
So, again, it's even more the case for email than the data suggests.
Cost:
As we all know Facebook are making it harder all the time to reach your followers without paying and Twitter gives you a very small time window of attention.
So, you can be forced to pay to reach your Facebook fans – and there is a good case for that – or you can email fans over and over agian for pennies!
Email makes Fans
What the data dosen't tell us is that email is a direct line to your fans. These are people that liked your music enough to give you their email address.
If you build a long term real relationship with the people on your fan mailing list they will stick with you through thick and thin.
When radio and press are bored with you and won't review your new single, the people on your mailing list will still click, open and buy.
If you're not building an email list of fans, start now!

Source: Social Media Statistics: Email Still Has the Highest Engagement
From: Devesh Design
Comments
comments
Powered by Facebook Comments