This is a guest post. Chris Rockett is a musician and music marketing consultant from London who uses Direct-to-Fan marketing tactics to help level the playing field between DIY musicians and major label artists. Feel free to follow along on his Music Marketing Blog or Facebook Page.
A common email I get from up and coming musicians…
"Dear Chris I've been reading your stuff for a while, and I know that I should be using Facebook but my page is just dead, I have a lot of fans on Twitter and the blog but when it comes to Facebook nobody seems to be interested. Can you help?"
Well in this post I'm going to lay out a few of the "instant win" things you can do in the hope that we can cure this Facebook problem.
The first thing you need to know is that Facebook is very different from building a following on your blog or Twitter. Some would say that it's a little bit more tricky because you're dealing with real people who cannot hide behind a fake Twitter profile or anonymous blog comment.
This means that interaction on Facebook is much more real and rather than being scared of this fact you can use it to your advantage if you approach things in the right way.
Why are you on Facebook at all?
The very first step is to sit down with a pen and paper and work out what you are trying to achieve from the big daddy of social networks in the first place.
Are you trying to build your fan mailing list?
Is your goal to build a strong relationship with your fans?
What do your fans get out of following you on Facebook, that they can't get anywhere else?
Do you have your own website or is Facebook your main presence on the web?
For most bands and musicians the aim will simply be to get more fans faster, but I would also like to suggest that there is a lot of benefit from just building a close personal relationship with your fans because they will then feel protective of your music and responsible for letting others know about what you do.
It's good to get a clear idea of what you're trying to achieve in the beginning so that we can steer the musical ship in the right direction. When you're sure of your aims, get started.
1. Promote Your Fan Page
To be honest, it's easy to let people know about your page because Facebook have made a whole bunch of widgets and like buttons available for you to use.
The point is that you want to give your fans a way to like your pages even if they are not on your website.
Watch the video below for information on how to add your Facebook page to your blog.
2. Commit to Four Posts Per Day
As you may have heard before, my golden rule for success online is "quality and consistency" and this is true of nearly every aspect of your career.
If you really want to make more of a Facebook splash, commit to producing four quality posts each day, and remember that you don't have to always go on about what you're doing. Most of the time you should find the coolest new stuff in your music scene and start a conversation about it.
If you use bit.ly you can keep track of which of your posts gets the most clicks and at what time of the day. That way you can see when your fans respond the best.
3. Lose the Auto Posting Tools
I love tools that make life easier and there are a lot of sites out there like ping.fm which will let you post to all your social networks in one go.
The problem with using these kinds of tools on Facebook is that your page success is all about the interaction you achieve with your fans. So if you post up something cool, get a bunch of comments and never even reply, your fans will move on.
People want something unique on Facebook and not just another version of the same message they've seen on Twitter, Stumble Upon and Digg.
The other problem is that auto-posting sites just post the link with no image, and if you have ever been on a band page which has automation set up you will know how crap a spammy list of links really looks.
4. Post Your Thoughts and Ask for Theirs
The main area of your fan page is the wall – this is the heart of the action and the place where you're going to have most participation with your fans.
The secret when you're posting is to say something like…
"Hey guys I just found this link to a great thing, have a look and let me know what you think."
Each time that somebody makes a comment on your wall all their friends see it and it will be a like a little recommendation for your music.
5. Don't Just Post Links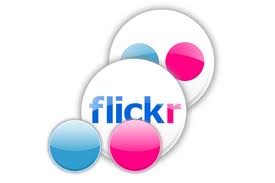 I would say that about 90% of the stuff on most Facebook pages is just people finding a link to a website and then posting it up. This can get a little bit boring after a while.
If you start to paste in YouTube videos, Flickr images and slideshow presentations, you will make your page stand out from the crowd and people will be more excited by your content.
Fans really love visuals and a lot of people aren't using them to their best advantage.
6. Quality and Consistency
One reason that people will fan you on Facebook is because they know that you regularly post up great stuff that they can share with their friends.
It's kind of like a time saver; they can look cool to to their friends by piggy backing on your greatness!
Never forget this…
Quality takes longer, but the benefits in the long term (and even in the short term) are so much better.
Always ask yourself if what you are giving to the fans is really going to impress them.
You want to be their secret source of fun, and not post a bunch of crap and noise just because it kind of relates to what you do.
7. Create a Cool Homepage
The truth is that Facebook kind of sucks for creating a unique design. You will always have the simple blue Facebook stuff everywhere, which we all know and love.
But the fact is that you can use this to your advantage.
You need to create a 'landing page' that lets the music fans know what you're all about, and asks them to "like" what you are doing in exchange for something cool.
You could even put a welcome video on your page.
It's likely that your fans will have never seen anything like this before, and you will stand out from the crowd.
Facebook's latest change, by introducing iFrames for Fan pages (and letting FBML die a death), has made this more complicated, although there are lots of apps coming out to make it easier.
I know that Ian is going to do some posts on this on this blog, but for now, check out the video below from a marketing blog that has great ideas.
How to build a Facebook Landing Page using iFrames.
8. Be a Chat Monkey
The whole point of being on Facebook in the first place is conversation and friendship, not just a one way stage for your ideas.
If you can catch your fans the minute they post on your page you have the chance to build a back and forth conversation that all their friends will see, and which will give your page a big boost.

This is the underground tactic that successful Facebookers use to build a loyal following to their fan page.
The problem is that you don't want to spend your whole life just watching the news feed in the hope that people may comment. No problem, you can use a cheeky little service to send you an email each time somebody posts.
9. What is The Sweet Spot?
I referenced to this in another point, but it is so important I want to go over it once more.
Time matters on Facebook
If your fans all work 'nine to five' then there is no point posting all your content at 11am because unless they're doing some sneaky underground social networking, nobody will be listening.
There are no rules here because each set of music fans is different. The best thing to do is to shorten your links with bit.ly and then try posting at all different times of the day.
After a week or so you will be able to see which times work best for you.
10. Check Your Stats
All the stuff I work on has a "Daily Dashboard" which is just a spreadsheet I use to track things like how many albums were sold, how many people joined the mailing lists and how many people visited the sites overall.
But remember that tracking can be like crack for music marketers and you should limit yourself to 10 minutes a day and then start to implement your findings.

From my point of view, the main goal of tracking anything is so that you can stop doing things that have very little impact. Put your time and money investment into the tasks that will get you to your outcome the fastest.
Facebook makes tracking very easy with a tool called "insights" which you can see above. You should check in there every day and see what is working for you.
Final thoughts
Well that's my brain dump over!
This is not a comprehensive list, but just a starting point for you to begin taking real advantage of the biggest website on the web right now.
I'd love to hear what's working for you and any secret tricks you have learnt to boost your page.
Let the comments below be your playground!
Talk soon,
– Chris
Comments
comments
Powered by Facebook Comments