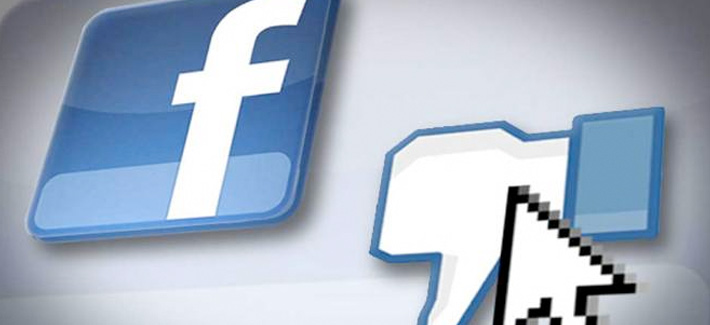 So, Facebook has now decided that all those fans you took years getting to 'like' your Fan Page for your music don't really want to hear from you.
They don't care that you've paid them to get all those likes either!
Despite the fact that Facebook have happily pointed out for years that all businesses and brands, and therefore musicians, will benefit from having a strong following on Facebook, they've now taken away your ability to communicate with them for free.
Perhaps they never said that you would be able to reach all your Facebook fans for free, but that was certainly the assumption that the average musician was making as they toiled away attracting new 'likes' or even ran expensive advertising campaigns to build their following.
Pay to be Seen?
And now, in order to make sure that those people who have directly agreed to receive your posts on Facebook actually see them, Facebook says we have to pay to promote the posts that we want them to see.
To be fair to Facebook, this has been going on for a good while and they have been telling us for a few years that we shouldn't rely on free reach – that paying to make sure we can have all 'our fans' see our news was where they were heading.
For a while we could ignore this impending doom.
When, last year, the reach on an average post on an average Fan Page was about 16% it didn't seem so horribly bad (although of course it was really, as 84% of your fans weren't seeing your post!).
But now, on average, we're looking at an average Facebook Fan Page's reach being strangled so that only 6% of your fans see what you have posted.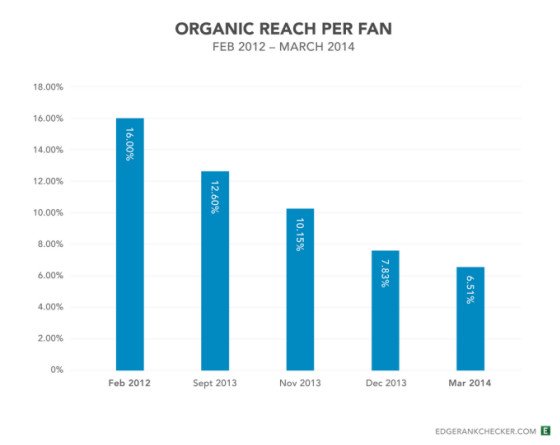 [
Source: EdgeRank Checker
]
The Upside for Musicians
Although we haven't seen enough data yet, it does look like our experience marketing for established artists is showing that musicians' Facebook Pages are getting a better deal than a lot of general interest and brand Fan Pages.
We think this is probably because Facebook's algorithms (the updated 'Edge Rank') work for a musician better than a brand. Remember that Facebook's mission is simply to try and show every individual the best content that they are most likely to want to see.
Their algorithm looks at 100,000 different factors to work out what to show to each user, but, in short, if a post is from a popular page and one that a fan has positively interacted with before and the post is recent and is getting good interaction from people as they see it, it is more likely to be shown.
That's where the good news for musicians comes in.
Even after the recent changes, we are seeing many of our clients with large Facebook followings still reaching 8-10% with 'run of the mill' posts and getting easily over 20% with important and shareworthy posts about new music.
Indeed, we can see artists getting 40% or more and even reaching more than their entire fanbase (as a post spreads) when they are 'in campaign' (i.e. a record is about to be released) and they post something brilliant that fans are eager to experience – a SoundCloud stream of the new song, or a great video of a new track.

Graph showing Artist Fan Page with 107,000 likes regularly reaching upwards of 40% organic reach
Since the experience of consuming music from an artist is so social and shareable and the connection between fan and artist is often emotionally charged, we think musicians will always get a better response to their Facebook posts than a faceless brand – especially if they are always active on Facebook – not just when a record is on its way!
All that said, we have also always found (and this is now amplified by the overall decrease in reach) that the problem with getting a post to all your fans comes when you post 'buy messages'. These just don't fly!
After all, Facebook is inherently a place to be entertained and to enthuse about stuff to your friends. So sharing a post from an artist that screams, 'Album out now – go buy it' is just far less likely to happen.
As a consequence, this kind of post WILL suffer even more from the drop in reach. The algorithm will say that such a 'buy message' post isn't popular, so it won't be shown to very many of your fans at all.
Facebook will show your best posts – great photos of the band backstage, great videos and first look streams of new music – to a lot of people who like your page. But when you try to get those fans to buy on release day, things won't go so smoothly.
And that's where this ongoing Facebook hobbling will hit you in the long run – in the pocket!
Why is Facebook Cutting Reach?
There's a whole host of reasons and we've touched on it above by stating that Facebook simply wants to show the best content to the most interested people.
And, as some commentators have said, it's not all bad news. Many musicians will see a lot of their posts continue to get a great reach for free.
But, Facebook had to do something.
Although you and I want ALL our posts to be seen by ALL our followers, there is obviously just way too much being posted to Facebook for that to happen for every Fan Page.
The average person likes between 40 and 50 Fan Pages (on top of however many personal friends they have) and that means that at any moment as they flick to the News Feed, Facebook has to sort, on average, 1500 recent posts to show them. However, for many people these numbers increase wildly if they have a lot of friends and like more Fan Pages than average.
When that happens for any given individual, Facebook could be trying to sort 15,000 posts or more to show in the News Feed.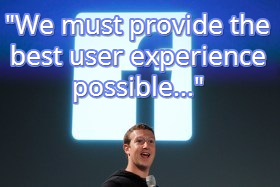 Facebook's future health and indeed, its survival, rests on people enjoying the experience. That means simply that they have to whittle the content of the News Feed somehow – and dropping stuff they feel isn't getting likes and shares is pretty much the only way they can do that!
The algorithm is also necessarily very heavily weighted towards friends and family connection posts rather than brand posts. You joined Facebook to be in touch with friends, not somewhere you could be bombarded with sales messages from every brand you're half interested in!
Now we know why this happens on Facebook, and that it's not all bad news why do we still feel that it's like paying someone to build you a house and then, when it's finished, them charging you for the keys to get in and then coming back and start asking for rent!?
And what are you going to do about it?
Well, perhaps a better analogy is that it feels like building an email list and then being charged to email the people who have opted in to that list.
The Answer
In fact, there lies the solution.
We've been saying for years that the single most important thing you can do in your music marketing efforts is to have your own website, where you control the entire experience for a fan AND that you MUST build an email list.
We started working for an artist this week that has 268,000 fans on Facebook, a near 20 year major label career and a mailing list of….none. We couldn't believe it.
Oddly, 'heritage artists' (those with years of success and catalogue and an established fan base) are the easiest for us to work with. Our main job is to reconnect them with their existing fans.
It is, however, terrifying how many of them have no mailing list at all. It's not just DIY, aspiring or Indie musicians who commit this cardinal sin!
If you've relied on Facebook on the assumption that you can reach all your fans by posting there, then now is the time to realise that is not a future proof plan. The reach will continue to diminish, and, as we've pointed out before, Facebook might disappear entirely just as MySpace did.
And where would you be then?
So, if you don't have a mailing list of fans, start one now. Read these posts to get you started. In short, we recommend Aweber and we have a few posts coming up that will show you why we recommend and use it and how to set it up.
At the same time, make sure you have a website. Read this and this and this to get you started.
With that in place you'll be protected from the decisions made by other people that would otherwise screw up your music promotion and marketing.
Foster a relationship with your fans through your website and email list in addition to doing so on all your social profiles.

Yes, there's a cost to running an email list but this is usually based on the number of people on your list (it is with Aweber) rather than a charge per email when you email your fans (which is where Facebook is effectively heading).
Ultimately, protecting yourself from the fact that Facebook doesn't care about you and your band at all means taking your promotion and marketing efforts seriously and building these two assets.
You will not regret it.
The Facebook Solution
As for the Facebook solution – it comes down to two things:
Making your content on Facebook very regular and very good so that as many of your followers as possible receive your posts in their News Feed. And you must be 'Always On' ; and
Paying for reach – when you need to. If your 'buy messages' aren't getting to all your fans, then that's when to pay for 'promoted posts'.
We talked at the start about how musicians posts on Facebook can still get a great reach when the content posted is what fans want to see and hear – then they will like and share it. So read as much as you can about how to deliver effective posts to your fans on Facebook.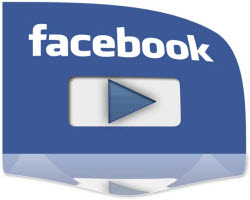 The latest information we have is that video on Facebook is seriously on the up. Not links to video on YouTube but video uploaded to Facebook. This is the most shared content on Facebook right now, which in turn gives you higher Edge Rank for all posts and followers.
So, try sticking up those 15 second Instagram clips or short clips that you film especially for Facebook. Almost anything will work if you get yourself in the mind of a fan and what they'd like to see. Backstage clips, the singer recording a vocal clip, setting up before a show, or more 'off piste', if that's your thing.
Then when you do post asking your Fan Page followers to come to a show or buy a release, your chances of getting some organic reach are as high as they can be.
But when that reach evaporates and you still need to get your message to all your fans on Facebook (after, of course, posting all the details on your website and mailing that to your new shiny fan mailing list), then you'll need to spend money to do that.
And you have two choices:
Promoted Posts:
Properly targeted 'promoted posts' will get your message to a lot of your Facebook fans for not that much cash. And when you have an important message to post that isn't getting the reach you need, then you'll need to do it.
The bonus of spending on a promoted post is that whenever you do this the organic reach on that post also goes up massively too since you will start to get likes and shares as a result of your spending.
It's still a very, very cheap way to advertise.
One quick essential piece of advice is that you must NEVER simply promote a post by hitting the 'Boost Post' button under the post on Facebook. This works but as Facebook removes all the additional targeting options you will always pay more than if you go into the Facebook Ad Manager and set up a 'Post Engagement' ad there.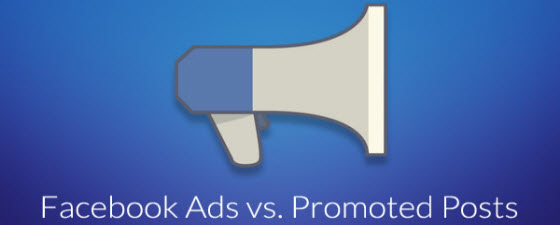 Facebook Ads:
I've listed this separately, not to confuse you, but because a 'promoted post' is exactly that, but you can also delve into the Facebook Ad Manager and use the amazing 'Power Editor' to start running ads on Facebook in ways that, if you're new to it, you will scarcely believe.
I'm not going to go into detail as this post is long enough, but we will do soon.
Meantime, you can research things like 'Dark Posts' and 'Custom Audiences' to see some of the ways in which Facebook advertising can be used to make sure you can reach all those who have liked your page with the messages that you really need them to see ('Buy my shit'!) when Facebook won't do that for you for free!
Don't Abandon Facebook!
Facebook really should have told people that paying for ads to get more likes might in future not guarantee that they could continue to reach all those people for free.
That they did not has led some Facebook Page owners to decide to shut their Fan Pages and leave Facebook entirely and concentrate their promotion and marketing efforts elsewhere.
That is plainly bonkers.
Don't do that.
Musicians still get a very good deal on Facebook. If you have music that people want to hear they will respond well to your posts on Facebook and that's exactly what Facebook wants to see.
As your career develops, the music industry expects to see you on Facebook and will judge your potential (as will some fans) by what they see on Facebook. How large is your following and how engaged are they?
Your Facebook Page is an important benchmark that various relevant parties look at when making decisions that will affect your career – press, promoters, agents, festivals, radio, record companies will all want to know that you have some traction.
Whether you see it as a necessary evil or a great way to reach your fans, learn from this latest algorithm change.
Don't ever put all your promotion and marketing eggs in one basket, build your own assets (a website and mailing list) and learn all you can to give yourself the best chance of achieving your goal as a musician.
Comments
comments
Powered by Facebook Comments