One of the most important parts of your self-promotion is your mailing list and your relationship with the people on it.
Getting people to sign up and provide you with their contact details enables you to reach them directly for a whole host of reasons and create that genuine relationship between you and them.
This will foster their fan loyalty to you and will ultimately help you be successful.
But, how do you go about getting people to join your mailing list and how do you get people to stay there? Here are some things for you to consider…
1. Make sure you're giving people the opportunity to sign up.
This may sound like common sense, but you need to make sure that your potential fans know that you have a mailing list and where they can go to sign up.
The first step for this is to make sure that you have a sign-up box anywhere that you have an online presence e.g. your Facebook profile, MySpace page, band website, blog etc. This is the easiest way for your fans to sign up, and if the casual browser finds your site interesting it enables them to sign up to receive a bit more information about you.
You should also try to make sure that you include a signature file on any message you send to people who contact you. All this needs to be is a few lines at the end of each message including a link to your website and a link for people to sign up.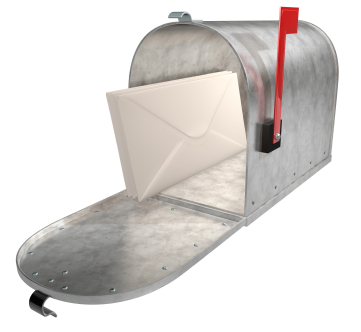 You should also use your current mailing list subscribers to help you recruit more subscribers. A really simple way of doing this is by adding a couple of lines at the bottom of any emails you send to your list just saying that if they found this email useful, interesting or entertaining then could they please forward it to anyone else they think might like it, along with instructions on how to subscribe.
And finally, make sure that you always have a mailing list sheet (or some cool techy app) with you at any shows you play!!
2. Don't ask for too much information
Think about how you are going to realistically contact your mailing list and I guarantee in most cases that the main way you will do it is by email. Therefore, this is the single most important thing that you need from anyone who subscribes!
Don't ask for any additional information from your potential sign ups unless you're actually going to use it. If your fans are faced with a huge form to fill in to join a mailing list then the chances are they're not going to do it. However, if all they have to fill in is their name, and email address then you'll find they're much more likely to subscribe.
If you really have to have them, the other data to consider are maybe date of birth or phone number (for SMS) and city or state (depending on your plans), but I really don't recommend this. I'll admit that some idea of where people live is useful (particularly for touring bands in the US) but you have to balance the need for that information against the effort required by a fan to give it, and therefore the fact that they might not bother at all.
It's also worth your while to put in a brief statement on privacy and how you're going to use their information. You need to make sure that your subscribers know what they're signing up to, so let them know what to expect (email updates, special offers, frequency of emails etc.).
Always make them aware that you're not going to spam them or pass their details on to anyone else. In fact, it's a good idea to tell them this before asking them to sign up, so that way they know what to expect beforehand and can make an informed decision.
We'll look at the systems available in Part 2, but, in short, I'd go for something that lets you communicate with your fans by name – so an email system that asks for their name (or first name) as well as their email address is preferable as you can then address all subsequent emails to them personally and that builds your relationship in a very natural manner.
3. Benefits of sign up
One of the best ways to get people to subscribe to your mailing list is to offer freebies and special offers if they do – things that can only be achieved by providing you with their email, and that they will miss out on if they don't.
This doesn't have to be something huge, and should include an immediate freebie as well as long term benefits. Good immediate freebies include money off your latest releases, or free downloads, whilst long term benefits could include a free download every month, access to a members only forum, or the chance to buy tickets for shows before everyone else.
Think about what you have to offer and tailor your free gifts to what you and your fans would like to have, but make sure it has a real value to your potential fans. You want them to be impressed, happy, and to recommend you to other people.
Once you have people on your mailing list then you need to make sure that you give them a good reason to stay subscribed. Every email you send them gives someone the opportunity of un-subscribing. So keep in mind what your fans want, not what you want them to do and make sure that you're not sending out emails for the sake of it.
If your email is not offering something, providing your list with entertaining insights into your day to day life, or giving information, then don't send it.
More on the systems we recommend in Part 2 of the fan mailing list series here.

Comments
comments
Powered by Facebook Comments