Who are Make It In Music?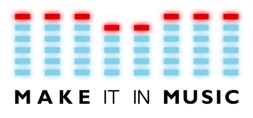 Make It In Music ('MiiM') is a Music Industry Resource Company set up by Ian Clifford, ably assisted by Amanda McGowan. Between us we have 30 years of frontline global Music Industry experience.
After working tirelessly to find, develop and hone young talent for many years, it became glaringly obvious to us that the young hopefuls always had the same questions and always made the same mistakes in their quest for fame and fortune.
That quest has only become harder in the last few years with the turmoil caused by the extended death throes of the long-serving Artist and Record Company model. Nobody knows quite how the explosion of the digital age in the Music Industry (downloading, social networking, the death of the CD etc) will play out. There are theories and there are potential new models, but for now, the future is clouded.
It was always difficult, in any age, to get a band together, learn to write and play, and then attract enough attention to get a shot at success. It's even harder now that the record companies have less money and even less room for manoeuvre. But….there are now some truly feasible alternative ways to reach your future fans and even ways to financially sustain yourself outside of the record company model.
Some bad, and a little good then – but the same things remain true whether you try to go it alone or look to get signed. You need to work out how to be good enough and you need to find a fanbase.
It's the lessons that we can impart to help in that quest that led to the creation of MiiM. Having worked as a music lawyer, artist and producer/songwriter manager, record label owner, music publisher, promoter and more, there are few things that Ian hasn't seen in the Music Business. With No.1 records on both sides of the Atlantic and first hand experience in Rock, Pop, Indie, Hip-Hop and Dance (and even a little folk!) that knowledge can be transcribed to any artist in any genre.  From a technical legal starting point, through the creative process, making the record and ultimately marketing it and the band to the public, we can share our knowledge of all of it.
Amanda has more than one degree in Psychology – an immensely helpful training both in dealing with artists and also in understanding what makes people become fans. Years of on-the-road touring and street team marketing, both in the moshpit and at the front edge of the digital frontier, make the value of her insight to any emerging artist incalculable.
The aim of Make It In Music is to bring you all the information, resources and help that you need to succeed in the Music Business – and we can walk the walk, not just talk the talk. To your success!
Why?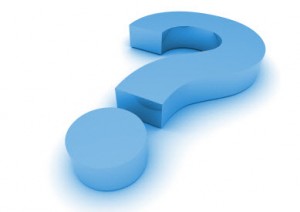 Why are we running this blog and writing this stuff? Good question – it's not like we aren't rushed off our feet. And, the honest answer is that we didn't really intend to do this at all.
We receive so many demos and see so many people that need basic advice on how this industry really works that it's very clear to us that the one thing these people need to hear most often is that they aren't good enough! Not so that they get dispirited and give up. Some might in fact give up, but more importantly in giving them some honest feedback that they can go away with, most people can come back better placed to have a shot at success.
99% of the people who send us songs and tracks just aren't good enough or are thinking that they are good enough way too early in their journey. Maybe 5-10% of them could be good enough, but because they never get put straight, even that percentage often falls by the way side.
It's a dreadful waste of our time, their time, your time, and everyone's talent!
For many years I told aspiring bands that they were OK, but that their music wasn't right for me. This is often the way in this industry, but it's not fair. It wastes people's time and gives them false hope. So now, if what we get played or go to see just isn't good enough, we try to tell it like it is. If you can't sing – either you need to get lessons (although they can't fix something really bad), or you need to be replaced as the frontperson. That doesn't mean you have to give up – you can have another role. But, if it needs to be changed, improved, stripped apart and put back together, then we try to give that honest advice.
On top of that, we know that there are people peddling really, really bad advice to people about how to make it in the Music Business. And they do this for all sorts of reasons – to make a buck, to feel important etc. There are some very good people out there giving free or paid advice, but there are some real charlatans too.
In the end, it seemed logical to write down our advice in various places and various forms to get a better standard of advice out to as many people as possible. Our unique mixed skills and experience mean that we can cover a lot of crucial topics about how to succeed in the modern ever-changing Music Business.
Of course, we'll make a little money from the stuff we sell, but I don't think it'll compete with what we earn from our clients!
In fact, whatever income we do generate here, we're going to plough back into this site to make it do what we want it to.
This blog is very much 'Stage 1', and we have a very clear plan of how we want this to expand and become the definitive destination for quality respected advice across the internet on all aspects of the Music Business. We have two very clear ideas about what we need to have available here and if it makes a few bucks and we can invest them into making those resources available, it will massively benefit all our readers. Can't tell you what they are just yet, as we don't want anyone to beat us to the punch!
The other thing that we'll get from running this blog is a great deal of feedback from aspiring singers, songwriters and artists. We'll learn stuff from you too. That is very valuable in itself, but we will also come across some very talented people that we can work with and help more directly to achieve their potential – and that will be rewarding in a very special way.
We are still very active with our own clients that we manage in the Music Business, so who knows how much time we'll have to write more guides and blog posts, but we'll do our best.
Here's hoping that what we can share will offer real value to your future success.
Ian and Amanda,
Make It In Music
Ian Clifford
Amanda McGowan