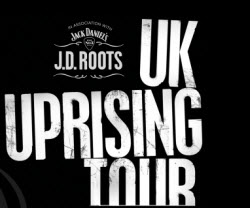 We don't usually post this kind of thing as there always seem to be an endless stream of 'Battle of the Bands' in every corner of the world.
But, we've got behind this one as it's a little different – The UK Uprising Tour.
A chance for a UK act to do a tour of the crucial small venue circuit that pretty much every band that makes it will have done.
{ 0 comments }