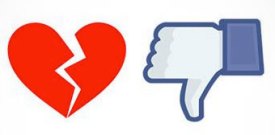 So, Facebook has now decided that all those fans you took years getting to 'like' your Fan Page for your music don't really want to hear from you.
They don't care that you've paid them to get all those likes either!
Despite the fact that Facebook have happily pointed out for years that all businesses and brands, and therefore musicians, will benefit from having a strong following on Facebook, they've now taken away your ability to communicate with them for free.
{ 17 comments }